The day after Rick and Janice's wedding reception in Utah, I had a craft fair "Craft Lake City". I spent quite a bit of time getting ready and even made a nice vinyl banner for my canopy. It was an incredibly hot day - we even put that huge garbage can right there to shade where I was sitting, but it turned out to be a pretty good show.
1/2 of my booth
Bailey got the courage to start walking more this month. I would take her outside and have her practice with me, I loved holding her hand and walking with her, so sweet! She had a few scraped knees and scuffed up her shoes pretty bad but she got the hang of it!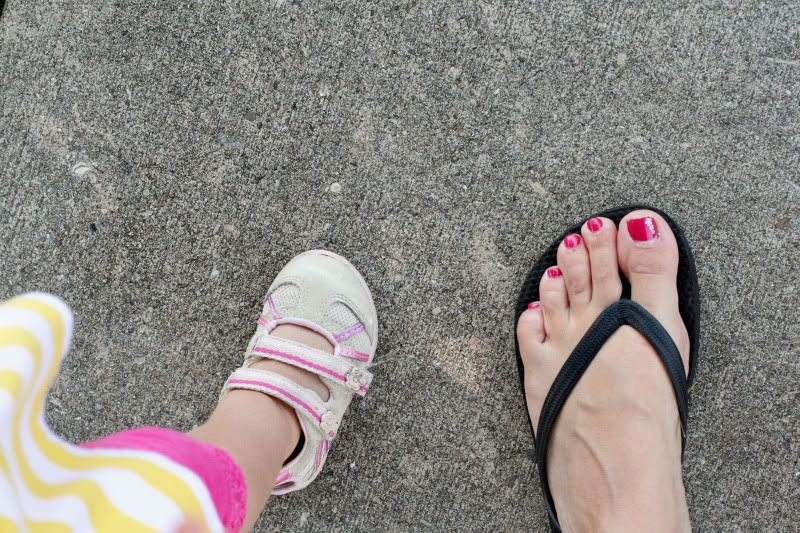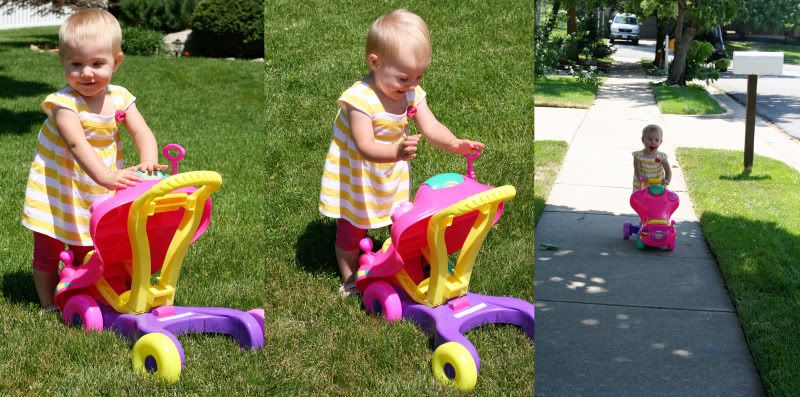 Lots of stopping to investigate new things!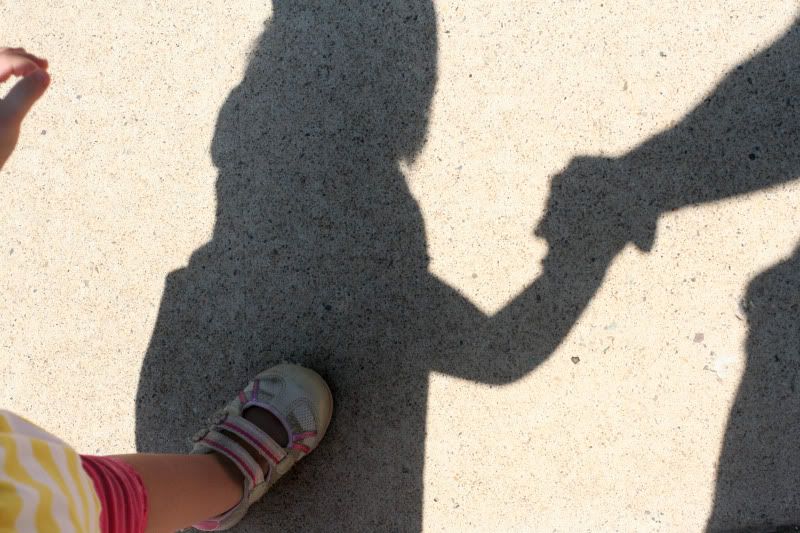 Farewell BBQ
The last week the three of us were in Utah we decided to throw a little Farewell BBQ for ourselves. We wanted to have fun with everyone one last time. The best part of the BBQ were the hamburgers! I got the patties from Costco and they were 1/2 pounders! HUGE! Mark did all the grilling, I took photos, Bailey practiced walking, and everyone just chatted and talked and enjoyed the evening.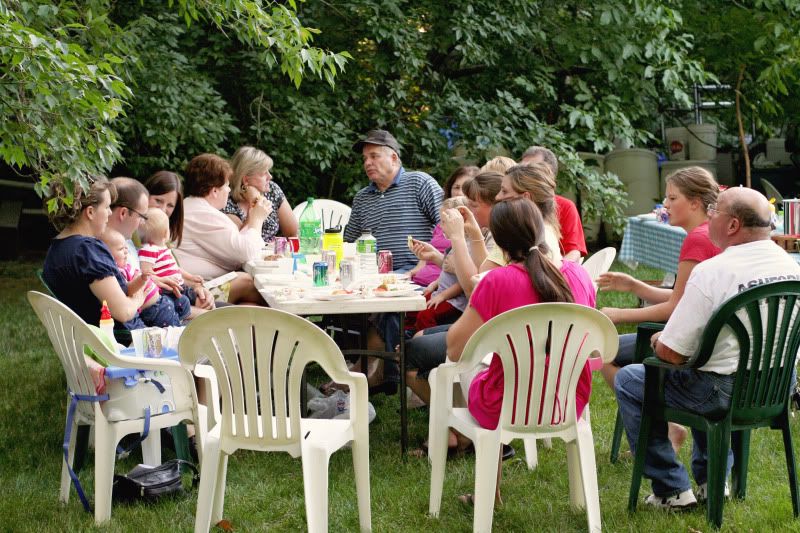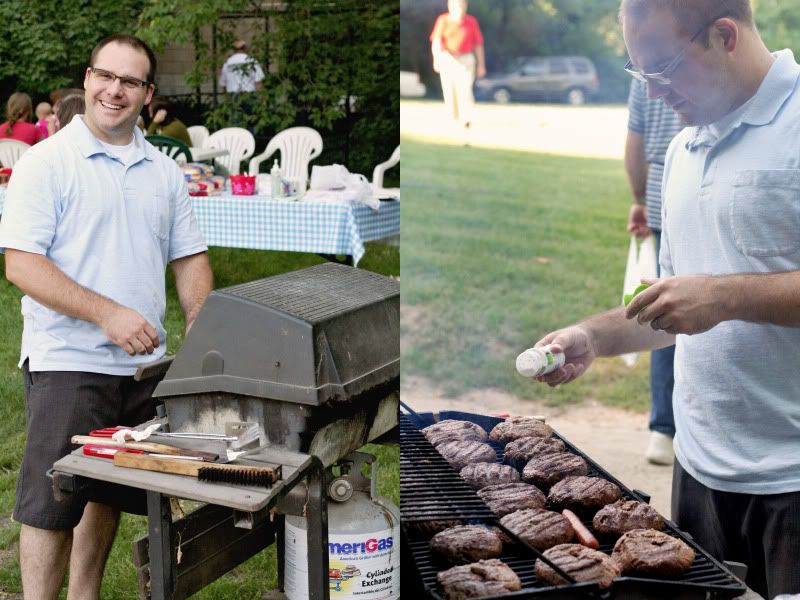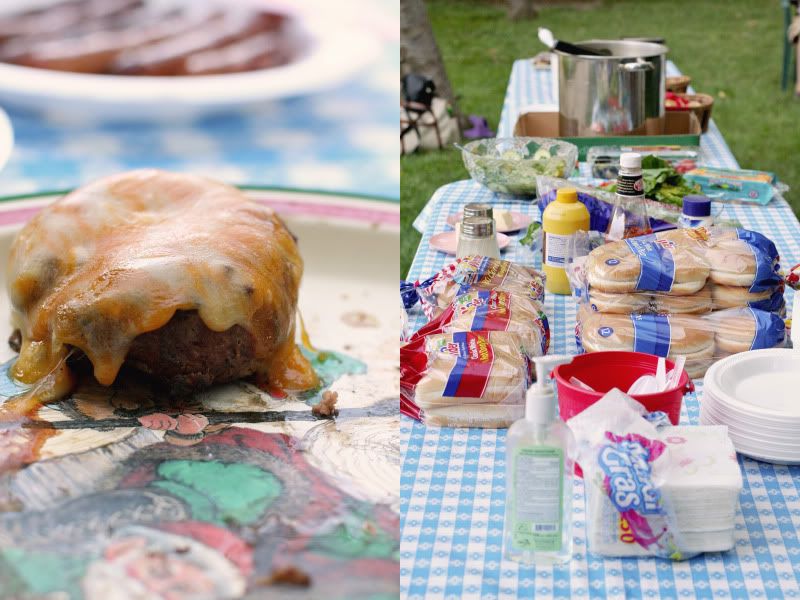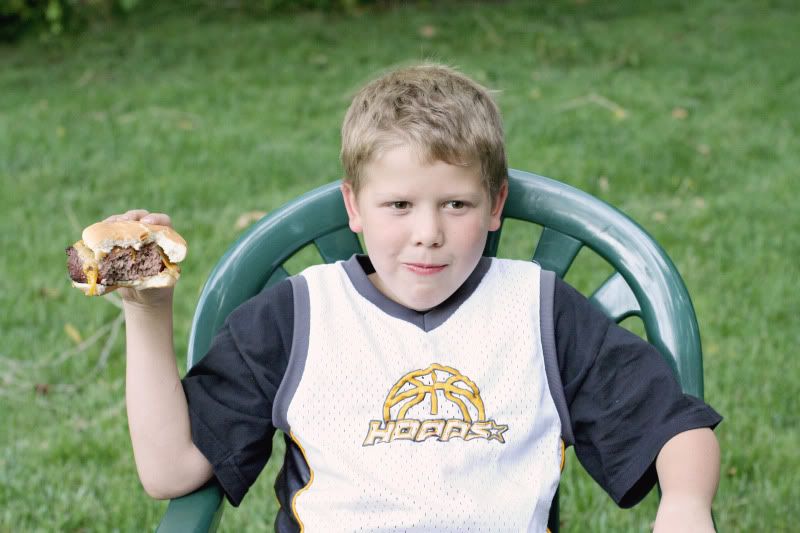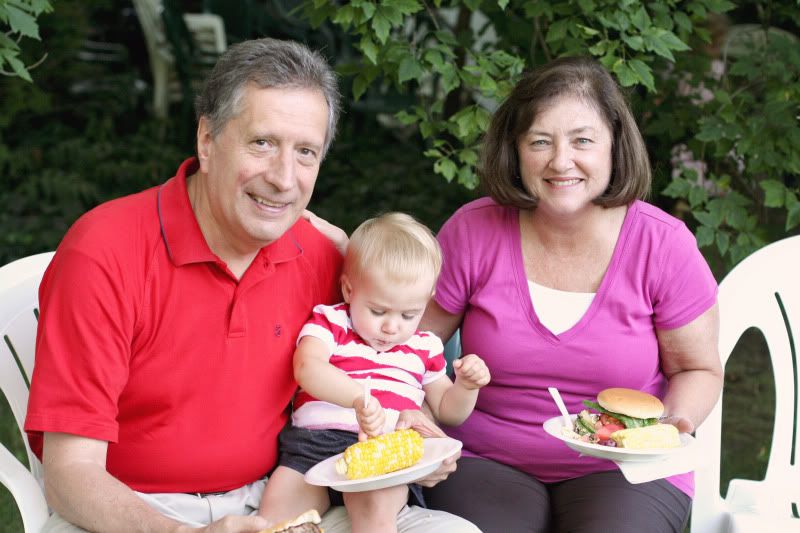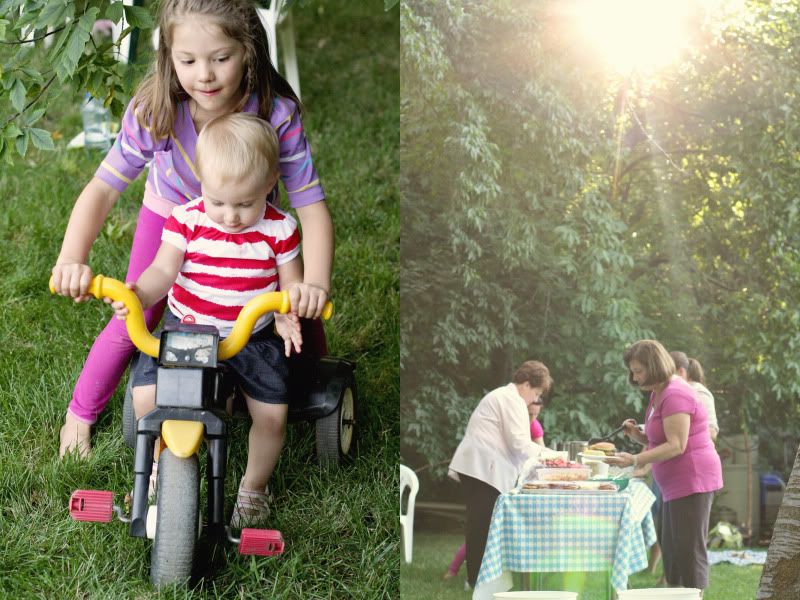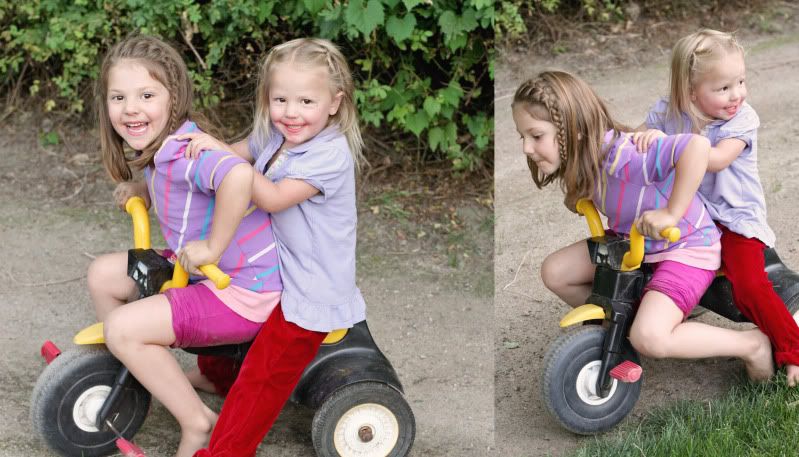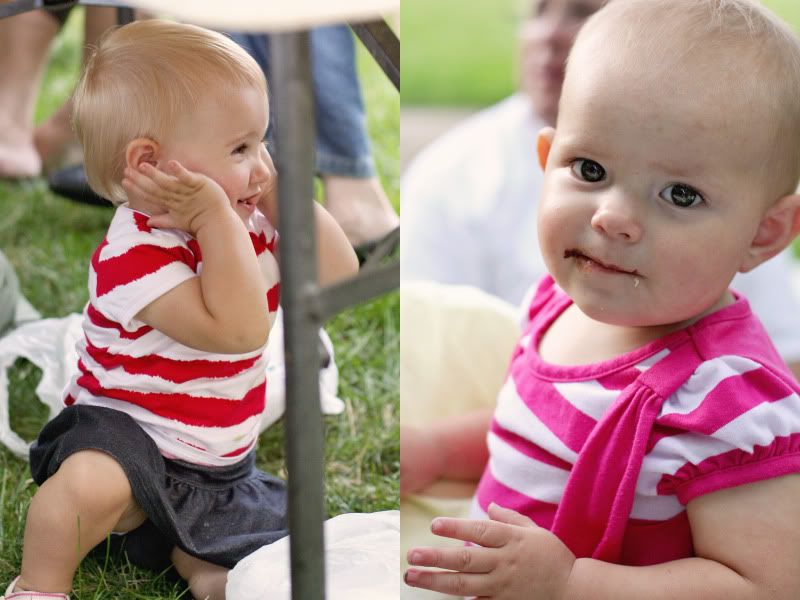 Play Time
Of course I have to post some fun, play time photos of Bailey each month. She keeps us laughing and on our toes! She loves getting into everything and exploring new things. She even loves going down the slide head first!